Ciklet Cycle #3 or how to acquire loads of bicycles
August 8, 2022 · Christian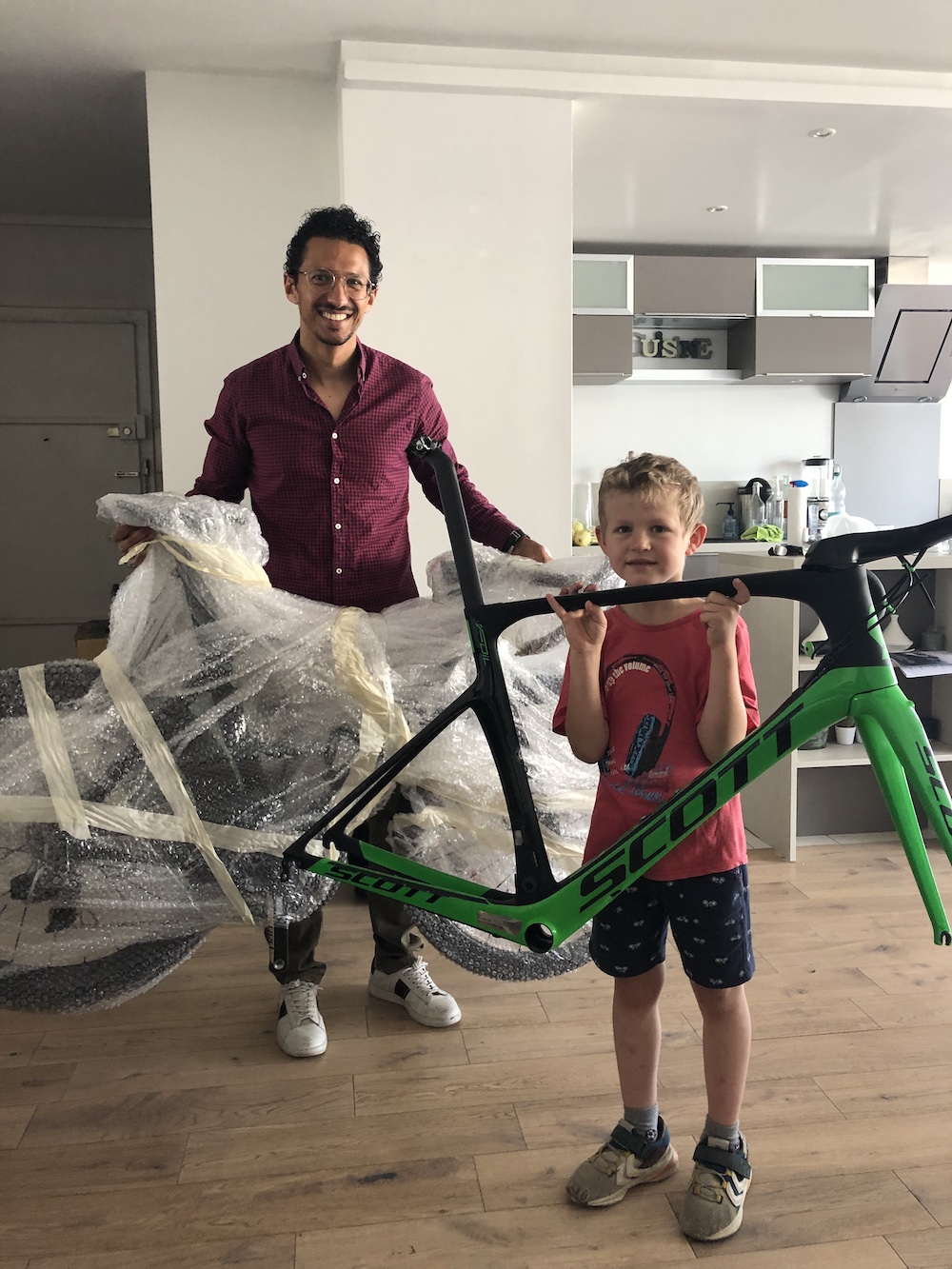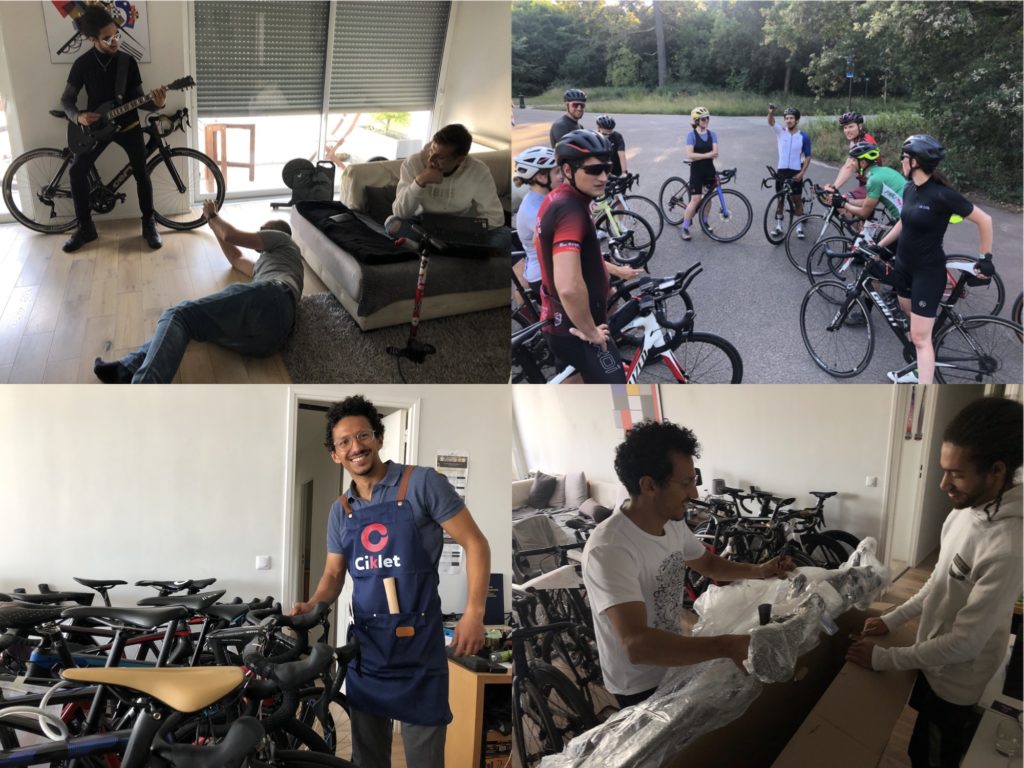 I hardly remember all of what we did, but here are the key activities or achievements since the last episode:
Most importantly, we keep selling bicycles and thus are either making cycling enthusiasts happy or actually creating new enthusiasts alongside – this is so fulfilling!
We joined the Étape du Tour de France 2022 to showcase Ciklet at the village des exposants à Briançon to thousands of amateur riders, where our very own Rémy did a massive job prepping the stand!
We signed deals with several more bicycle shops and now have more than ten partnering bike shops on our map, which is starting to be a good coverage of metropolitan France (we actually have a partner in Belgium too), kudos to Florence for her restless help!
We increased our stock of available bikes to more than 20 racer and gravel bikes, with almost 10 more that are still in the reconditioning pipeline
We fine-tuned our certification process, also thanks to our bike magician mechanic Bob, which features 34 solid steps that transform a random pre-owned bike into a certified Ciklet!
We converted the room that was formerly dedicated to the Tech department into a full-fledged bicycle workshop to allow Bob to review and perfect our bikes
We reached 500 members on our Ciklet Rides group, which we celebrated with a lottery of 5 Ciklet-branded bicycle jerseys that are now proudly worn during the rides.
We prolonged collaboration with our software engineer Matthieu beyond his internship, and are very proud that he decided to stay with us and cycle the Ciklet!
We further narrowed our target market to performance-oriented race bicycles plus the quickly growing world of gravel bikes to be able to fully focus on what we know best. This also means that we have to say no to mountain and commuter bikes for now, but we'll surely expand into this soon.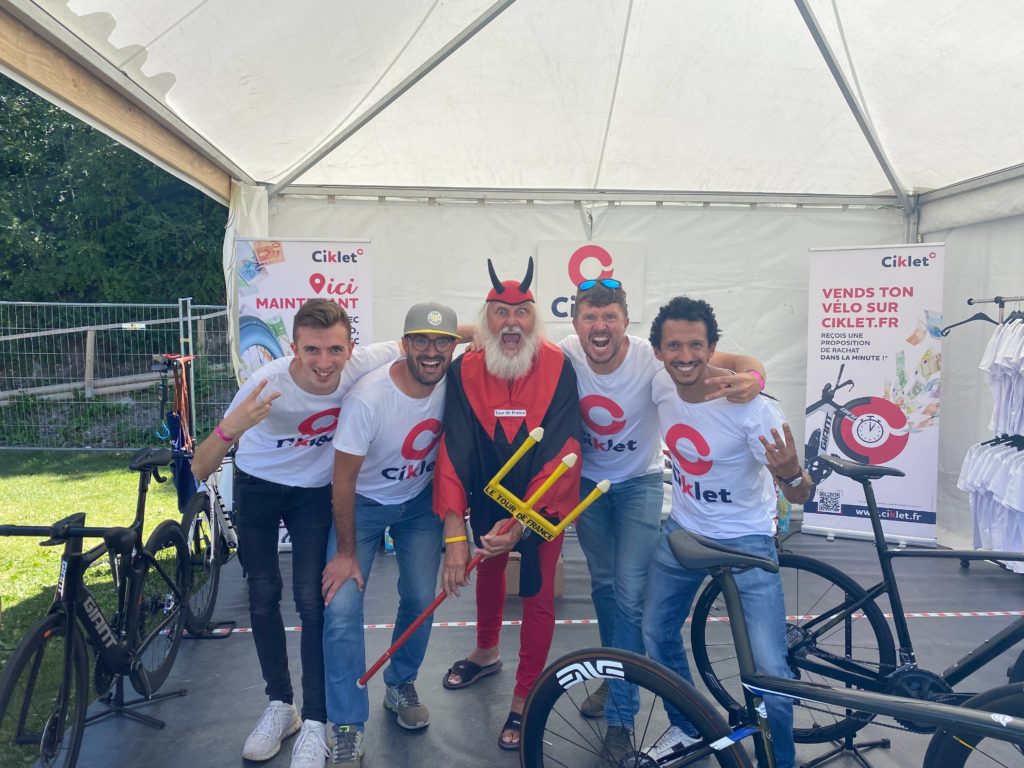 The highlight of the last weeks was undoubtedly
our presence at L'Étape du Tour
!. We've been honored by the a visit and a chat with Tour legend Didi Senft, who approved our concept and sent us to the devil! To round this post off, I let you dive into the emotions at our stand in Briançon with the help of the little video above. Stay tuned, the next episode is surely coming up.
.